Tune in to The Vending & OCS Nation podcast, hosted by Bob Tullio, produced by Endeavor Business Media! On each episode we will dive into the people, trends, issues and products pertaining to vending, coffee service, micro markets, and pantry service – designed to make an operator's business more profitable.
Episodes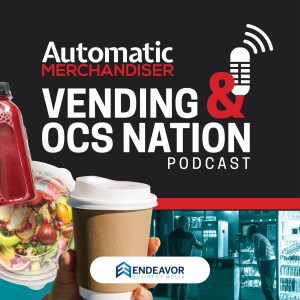 Monday May 15, 2023
Monday May 15, 2023
Your roving reporter, Bob Tullio, was all over the convention floor in Atlanta, trying to work off the cheese grits from his breakfasts at Waffle House - Big culinary mistake.
Tullio spoke to many operators and they had plenty to say about what impressed them at the NAMA Show last week. He weighs in with his own opinions as well - of course. Instead of running in the opposite direction when they saw Tullio approach with his microphone in hand - these operators offered insightful, sometimes amusing comments. 
In this podcast, Tullio mentions so many operators and suppliers, if you don't hear your name or your company name, you should contact him directly and give him grief. He will more than likely make it up to you in a future episode! His email is bob@tulliob2b.com